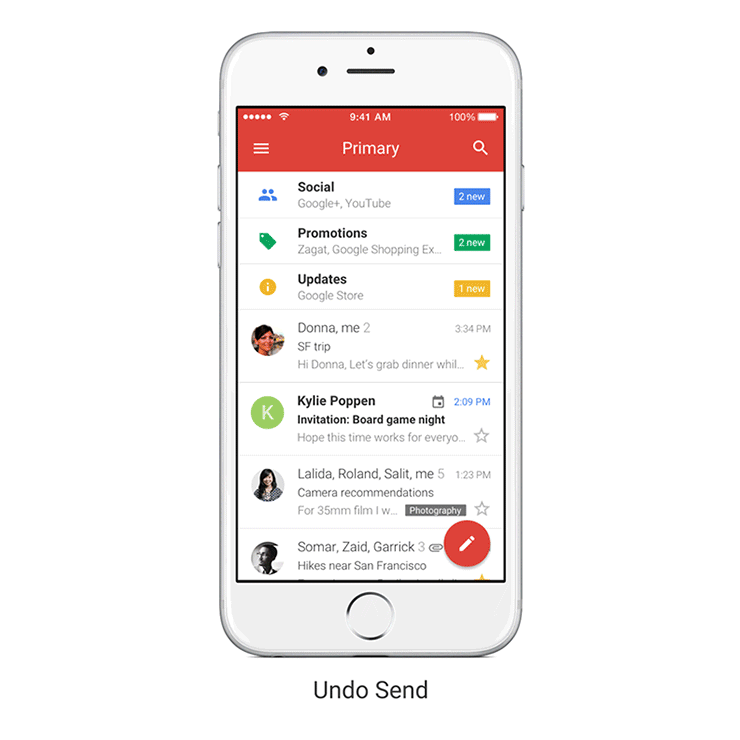 It has been 4 long years since Google pushed out an update for its ageing Gmail app. The search giant offered a fresh take on the Gmail app with Inbox, but even with constant updates, you will find the good old Gmail app still being installed on iPhones (new and old) because of its simplicity and practicality. Well, the day has finally come and while Google has pushed out
a big refresh
, it's not exactly as big as many expected it to be.
You get a fancy new animations when you start up the app, and once your in, you realise how similar it looks to the Android Gmail app. Google sticks to its Material Design guidelines (once again) retains the Roboto font and makes every effort to keep its Gmail app strictly Android, even though it is supposed to cater to iOS users. You get a couple of new features with the refresh like the ability to Undo sent emails, Search and Swipe to archive and delete.
Alongside the new update for the outdated Gmail app, Google Calendar also received a minor update. The Calendar app by Google now brings a month and week view in landscape mode. Spotlight Search support finally arrives, meaning you can search calendar events, reminders and goals directly from the spotlight search. Additionally, users can now also view alternative calendars. However it is nowhere close to the functions and features offered by its Android counterpart.