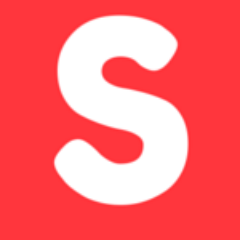 SliceYourLife is popular technology blog from India. Saying, India doesn't limit us to specific territory, we cover global audience and we make sure that our readers will keep getting regular updates along with helpful Tech how to tips. Slice your life is a part of Li,Ran inc. blog network.
SliceYourLife History:
SliceYourLife was started on 10th december 2015 with the aim to empower any computer user to know various tips and tricks on online world. Apart from covering about smartphone apps, we do talk about various computer tricks, torrent and things which will make your internet life easier. From the very first day, we evolved as a brand and you can see that from our active Twitter and facebook account. <Links Below>
Connect with SliceYourLife:
You can connect with SliceYourLife on various social networking sites. Connecting with us on different social networking site, will bring our interaction one way closer and you will keep receiving our updates for free.
You can subscribe to Email: Click here
Join us on Facebook: @SliceYourLife
Join us on Youtube: @SliceYourLife
Join us on Twitter: @yourlifeslice

Join us on Google+: @SliceYourLife

contact Mouli :mouli@sliceyourlife.com
--------------------------------------------------------------------------------------------------
Mouli tharan –

CEO

and Founder
Mouli tharan is CEO and Founder of li,ran media. Mouli started Li,ran network to bridge the gap between all his websites and provide services which he is capable of.
He is a big fan of Blogging considering the fact not just it feeds him but also makes him worthy. You can also find his personal updates on slice your life.
He is a Blogger, Internet Marketer, Striving Entrepreneur, Atheist, and Proud Indian. Loves to hang out with friends, addicted to movies and music, wannabe photographer, tech lover, and pretty much living an internet life.
You can connect with him on Facebook, Twitter, Google+ and LinkedIn.
sliceyourlife has one focus: To help you get the most out of your tech lifestyle.
The content on sliceyourlife is created by a team of professional writers that are tech-enthusiasts. Our articles cover a breadth of technology-related issues and topics from everyday uses to the business side of the industry. In order to breathe life into our content, we make frequent use of video to supplement our text. Posts on sliceyourlife are not simply rehashes of news found on other sites; instead, each article provides value to the reader through editorial commentary, descriptive 'how-to' guides and immersive video.
At its core, sliceyourlife is about experiencing technology, which includes sharing views and opinions with others. Through the site's reviews, opinions, and news stories, we'll make sure you lead the tech-filled lifestyle that you want, without the missteps of purchasing technology that doesn't quite live up to its hype or promises. From computer peripherals to video games and major home appliances like televisions, we hope to help you find the technology that best suits your needs.